Archive for the 'Meilensteine der Forschung' Category
Saturday, May 16th, 2015
Wer es noch nicht gesehen hat:
Dies ist DAS KLEID DES JAHRZEHNTS:
https://pbs.twimg.com/media/B-1l26HXAAEJ48-.jpg:large
https://pbs.twimg.com/profile_background_images/573402045996146688/13V1DDgh.jpeg
Oder so ähnlich…
Man sollte den Begriff "science-storm" ins Vokabular aufnehmen. Denn es wurde eine Studie daraus: [1]
https://twitter.com/romanoriginals/status/571224722438004736
https://www.sciencenews.org/blog/culture-beaker/dress-divided-internet-it%E2%80%99s-really-about-subtraction
Davon werden wir noch lange träumen. [2]
.
.
Grüße aus der Provinz
[1]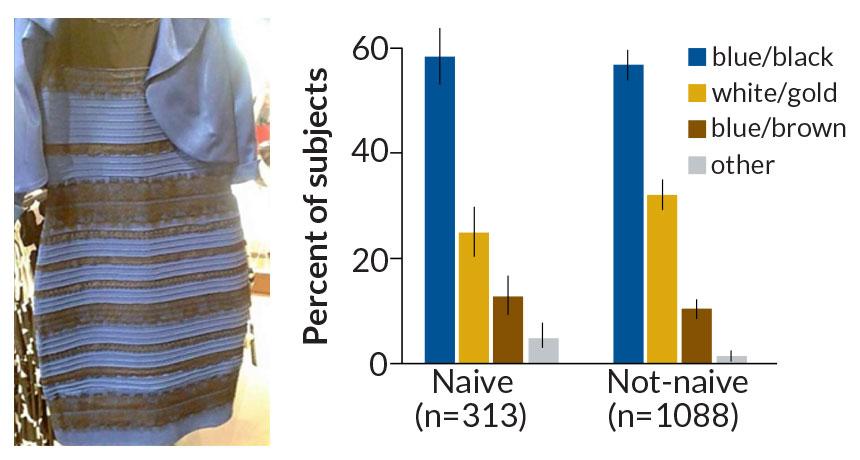 https://pbs.twimg.com/media/CFKeiKkWYAAHIVn.jpg:large
https://www.sciencenews.org/sites/default/files/main/blogposts/re_the-dress.jpg
(https://twitter.com/ScienceNews/status/599716010384564224)
[2]
"And then the Internet went haywire. Within
a few days, the original BuzzFeed article
had more than 37 million hits."
—–
"Mutter fotografiert 2jährigen und rettet ihm damit das Leben"
http://www.krebsforum-lazarus.ch/forum/index.php?topic=624
Sunday, July 13th, 2014
Daß innerhalb so kurzer Zeit 4 Meilensteine entdeckt werden, dürfte nicht allzu häufig vorkommen, nehme ich an.
Meilenstein 1: die Steuerungsregion des Bewußtseins räumlich lokalisiert
#
Meilenstein 2: Hirnverletzungen erhöhen die Wahrscheinlichkeit für Demenz
Die bisherigen Forschungen haben gezeigt, daß Kopfstöße beim Fußball Schäden hervorrufen. Wie ist es dann erst zu verantworten, daß GEZIELT in Schulen Boxen "unterrichtet" wird?
#
Meilenstein 3: Neugeborene bei Sauerstoffmangel, zum Beispiel durch Geburtskomplikationen, zu unterkühlen, erhöht die Überlebenswahrscheinlichkeit und verbessert langfristig die Wahrscheinlichkeit einer normalen Hirnleistung
#
Meilenstein 4: eine der Grundfunktionen des Gedächtnisbildung in den Hirnzellen entschlüsselt